Christmas is approaching and Riot Games have prepared some Epic Christmas Event on Valorant.
Riot Games officially ventured into the first-person shooter (FPS) world in June with the release of its latest title, "Valorant." The idea of the game is simple: You and four teammates each choose an agent, a character with a unique set of abilities (think flashbangs, smoke grenades, and Molotov). You load into a map against five other agents and play rounds as either attackers or defenders. Attackers are given a bomb ("Valorant" refers to it as a "spike") to plant at one of two to three specific sites on a map and win around when the bomb detonates or they eliminate all the defenders. On the other side, defenders win by eliminating all of the attackers or defusing the spike before it detonates. Valorant has massively revolutionized the FPS gaming scene over the last few months.
On December 15th, Valorant will see its first-ever Christmas update. This update will bring some of the awesome and interesting events that will attract Player to Play Valorant.
New Mode: Snowball Fight!

Snowball Fight will be the event for the holidays, kicking off on December 15 and ending on December 29. It'll be a 5v5 Deathmatch and the first team to 50 kills wins. Respawns are enabled and there are special types of powerups:
Rapid Fire: fire even faster
Growball: grows over time while traveling in the air
Ricochet: for all those snowball trick shots off the ground and walls
Skates: skate around quickly and in style. Jump higher!
Snowball Fight will be only available on Icebox for the first week and then on all the maps in the seconds one. You can earn 750 XP per game with an extra 150 XP per win.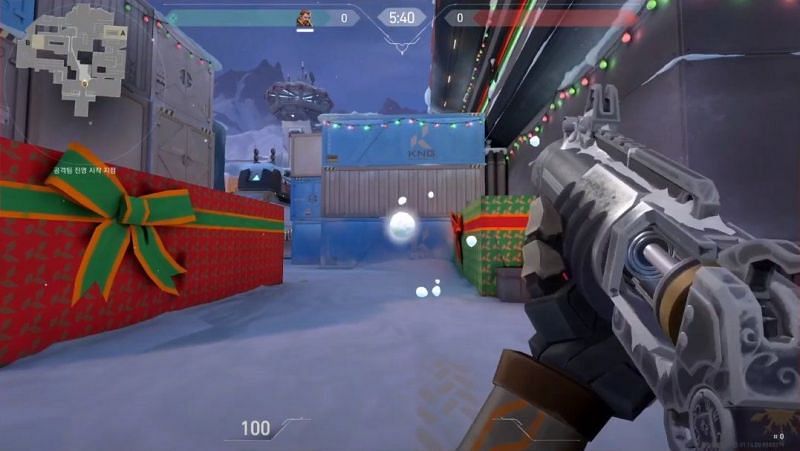 Similarly to the Spike Rush mode, power-ups will spawn around the map to give you a bit of an edge – things like rapid fire and ricochet, and even some skates so you can zoom around the ice. They aren't boring little orbs, however, they're shaped like delightful festive gifts. I love a good seasonal event, me. Especially in a game like Valorant, where most of the other game modes are super competitive. It's nice to have something to mess about in, which is something the Valorant devs have wanted to put into the game for a while.
This event will starts From December 15, 2020 until December 29 and may return in the future
if it proves to be a hit amongst the Valorant fans.